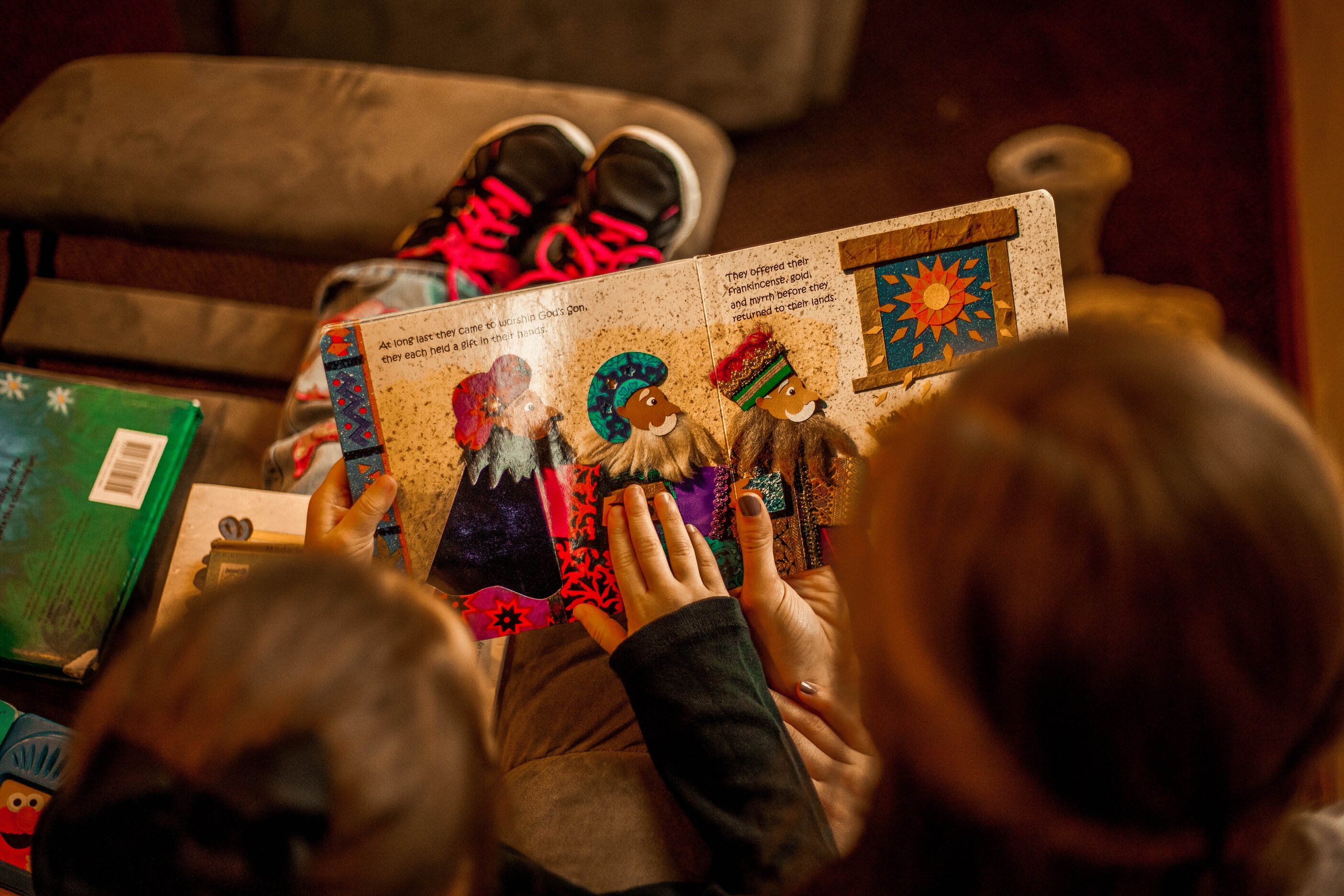 Books have it all. They can excite and engage. Transport you away from the chaos or the solitude. Introduce you to new friends. Introduce you to new words. They are a little bit of magic in your hands – especially at the most magical time of the year.
Christmastime can be busy. And no one feels this more than our children. Their little worlds come to life with the excitement of the season; the treats, the lights, the endless visits and parties (not to mention the imminent arrival of the chap in red). It's magical, but it's also exhausting.
Moment of calm
By the time the special day comes, even the most energetic bunnies are starting to flop. Which is where a new book or two comes into its own.
Books offer little ones the space to disconnect – to take a moment away from the busyness. Whether it's a young child cuddled up on your knee looking at the pictures, or an older child lying on their own bed reading, this is a valuable moment of calm.
And an opportunity to rest those screen-tired eyes.
A green Christmas
We'd all love a white Christmas. But a green one would be even better.
Choosing to buy books at Christmas is one way to reduce the plastic – and gift a child something that has a lifespan beyond Boxing Day.
Children love revisiting books again and again (especially toddlers), but even older children enjoy picking up their favourite picture books from time to time. Books have a longevity that sweets and other stocking-fillers don't have – often years!
Yes, there are sustainability concerns with book production. But the publishing world is working hard to improve their practices, with UK publishers like Penguin committing to the Publishing Declares pledge which ensures that their books are printed on sustainably-sourced paper -and their emissions are reduced to net zero by 2050.
All of which keep our paperback friends high on Father Christmas' green list.
Sparing a thought
With so much to think about in the run up to Christmas, it's easy to forget that present giving is about people – not just products and price tags.
Buying a book for a child at Christmas is a moment to reconnect with your child's world. Who or what inspires them right now? Do they have a favourite author or genre? Is there a subject they'd love to know more about?
Taking the time to ask yourself these questions – and finding the perfect book for their Christmas pile – shows a child that you care.
Children's books are the gift that keep on giving. They are mini pieces of art. They are wild adventures. They are love stories. And they are new best friends. The tales they tell – and the knowledge they impart – will keep little readers going long after the last (recycled) Christmas decoration has been taken down.