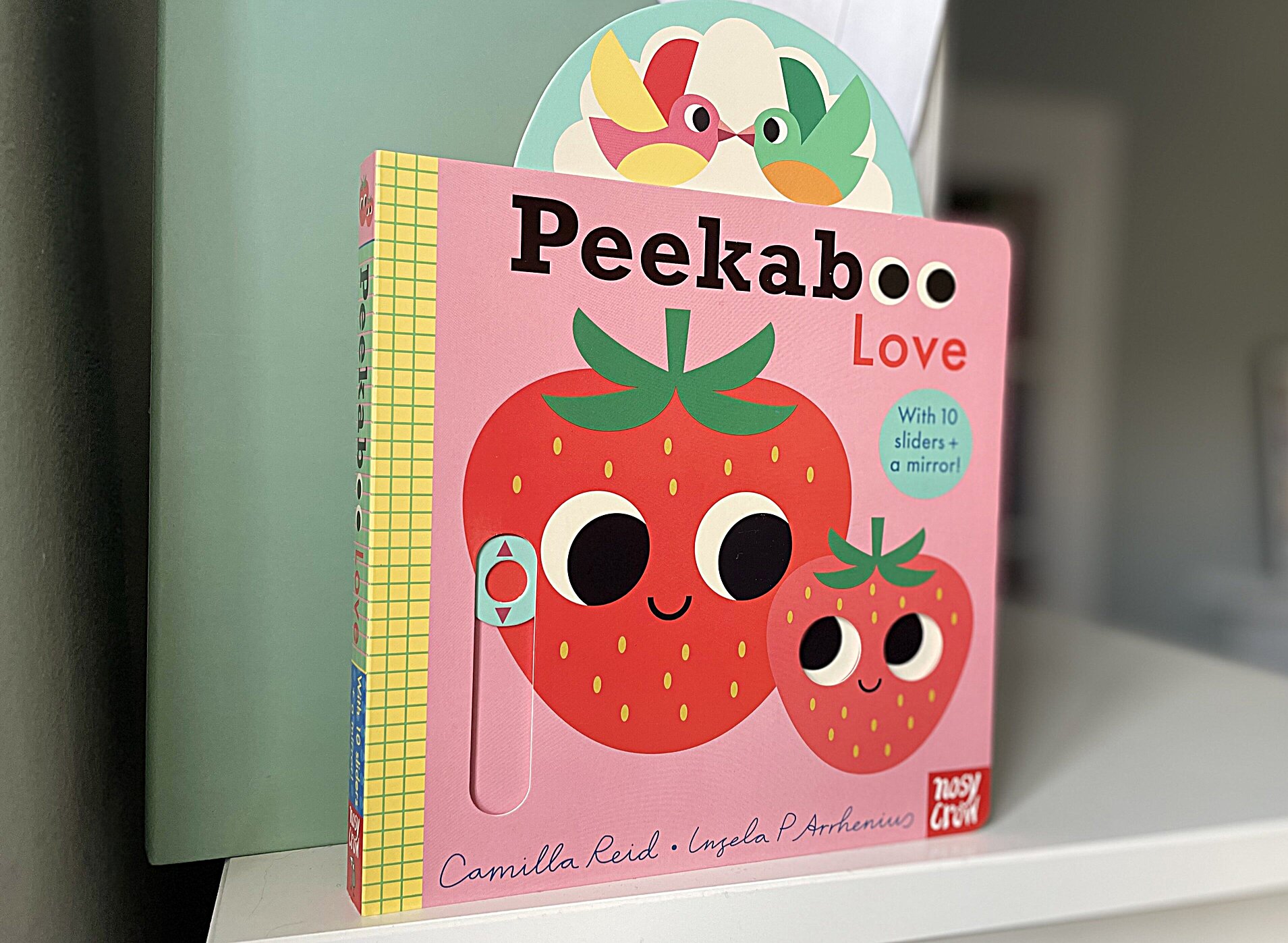 Could this board book be any more adorable? It has kissing ladybirds, a cowboy cactus and the cheeriest rainbow you've ever seen – you can't help but smile as you turn each sturdy page.
But more than this, Peekaboo Love is a book that celebrates and encourages one of the greatest gifts we can offer our babies: a moment of connection.
A simple slider on the front cover reveals two beautiful birds sharing a cheeky little peck. But look closely and you will also see a special moment between big and little strawberry too. Notice how they don't look directly out at us, the readers, but at each other in a moment of shared gaze. It's subtle, and it's lovely.
Each page is full of little gems like this. If it's not heart-shaped cherries staring lovingly into each others eyes, it's llamas sharing Peekaboo kisses or a sleepy bear enjoying special hugs in their pram. The book has nine clever sliders which each reveal a new special element or character – giving you and your little ones plenty to talk about as you cuddle up and share together.
And of course, there's the Peekaboo element itself. This wonderful game is played with babies all over the world. But its simple structure and function is the same everywhere. It's all about the joy of sharing a special moment with your baby, looking into their eyes and seeing the delight on their face when you reappear from behind your closed hands. Peekaboo is perfect for supporting your baby's language and social skills – but it's also one of the easiest ways to connect with them and let them know they are loved.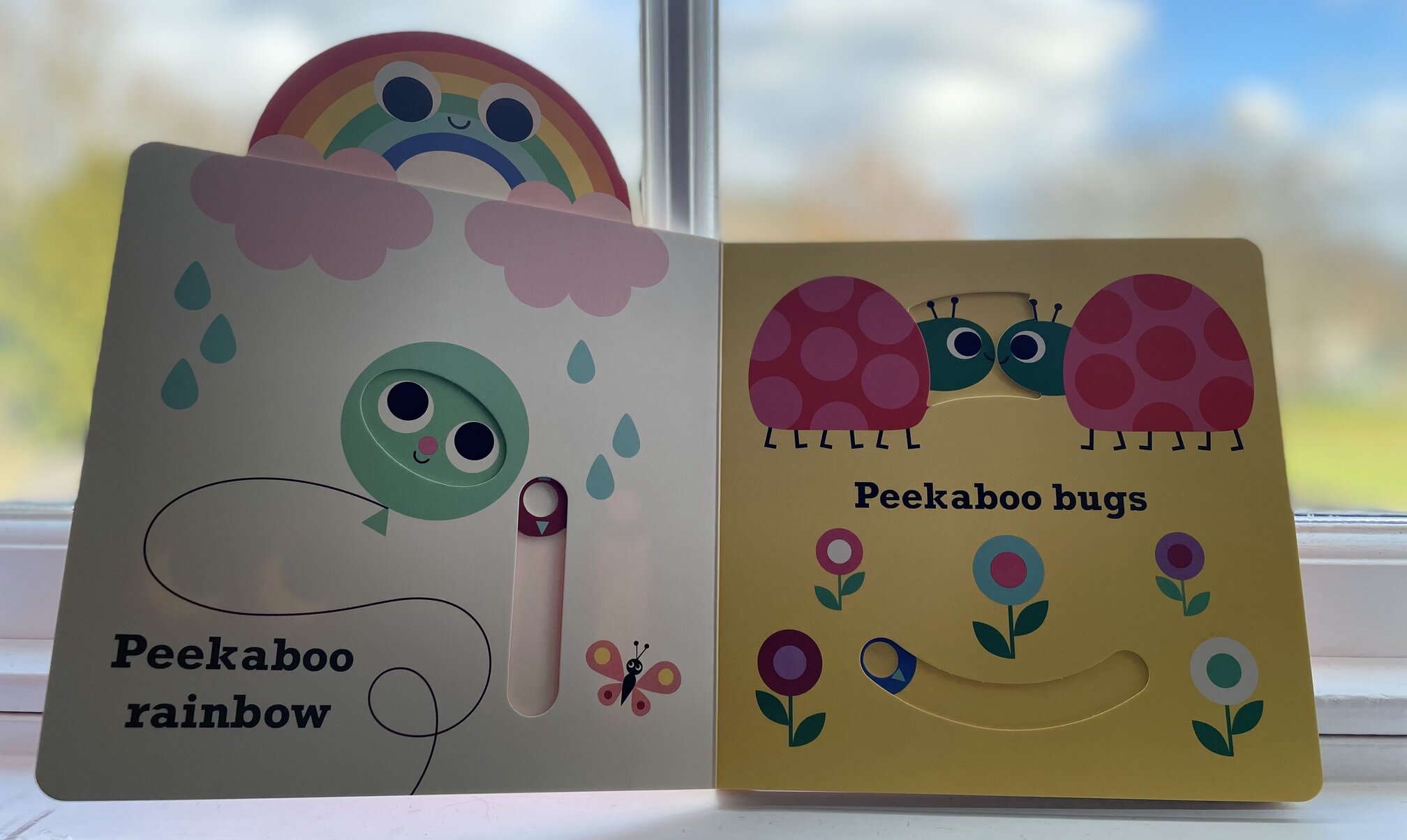 The interactive features in Peekaboo Love are robust enough for little hands that love to explore, and the bright, bold illustrations are just what babies' developing eyes need. The cute narrative is short but simple; it has just the right level of rhyme and repetition to help little ones understand what is being said and pick out the key words.
Each little detail in this stylish board book celebrates the joy and colour that being with a loved one can bring. I can't think of a better book for babies that lends itself to kisses and squeezes at every turn – especially when the final slider is pulled! It's an absolute delight.